AGROPARK - Euro Noliker Kft.
AGROPARK was established in 2005 and is specialized in selling of new and used agricultural machineries. By now our turnover exceeds 40 million Euro yearly and we sell over 700 agricultural machines per year.
We are open form Monday till Firday from 7.00 – 17.00 o'clock and on Saturday from 9.00 – 13.00 o'clock.
AGROPARK is located in two places in HU-6760 Kistelek (Hungary):
Agropark 4, HU-6760 Kistelek (GPS: 46.476186, 19.999065):
main office and sales headquarters
Agrar ut 1, HU-6760 Kistelek (GPS: 46.479349, 20.004901):
newly built 1000 m2 service and spare parts center
The two locations are only 300 metres from each other and right next to the main road.
All of our used machines can be viewed and tested before purchase in
Agropark 4., HU-6760 Kistelek (Hungary).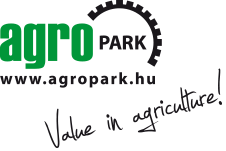 We speak:
English
German
Hungarian
Romanian
Serbian
Russian
Should you have any questions please
CONTACT US
.
We are waiting for your call, email or personal visit.
Your AGROPARK Team
AGROPARK in pictures